Translation & Localization Services
English-Italian 
"Translation is not a matter of words only: it is a matter of making intelligible a whole culture."  Anthony Burgess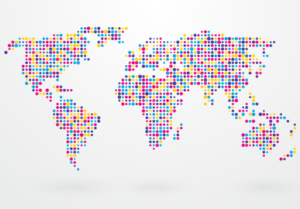 Do you need a translation in English or Italian?
Do you need to localize your website or adverstising campaign to reach a new market or expand your international client base?
You've come to the right place, here is what we offer you.
We work closely with our clients in order to better understand their needs and deliver the best language service, precisely responding to the requirementsr. We can help you with the following services: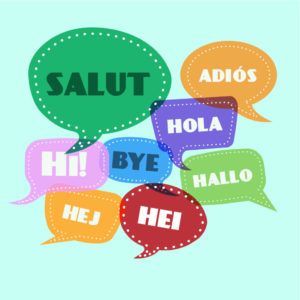 Translation : we can bridge the gaps between people wtiting in different languages
Localization : we can make your product or service more suitable for a particular area or country
Proofreading : translation errors can cost time and money, so we can carefully final check for errors your text, before it is published or shared
Post-editing : we can amend your machine-generated translation to achieve an acceptable final product
Subtitling : we can add written translation displayed on the screen in your video so you can greatly enhance your audience
Dialogue Interpreting : we can provide you with interpreting services in face-to-face meetings and interaction, in presence as well as remotely.
Areas of specialization
Websites
Marketing materials and advertising contents
Touristic brochures and ads
International contracts
Business development plans
Personal documents
Literature pieces
Music artist bios
If you can't find what you need, don't worry call us and we will find a perfect solution for you.
Because we love our job! It doesn't only mean translating words so that people talking different languages can bridge the gaps but it mostly involves a connection of cultures carrying different ideas, beliefs and habits.
Because we care about your project
Because our services carry quality, professionality, efficiency
About Federica Perrotta
Hi there! I'm Federica.
I'm ready to deliver your message.
How can I help you?

Federica Perrotta
+39 329 0313 759
federica.perrotta@redomino.com
I am a qualified and experienced translator, specialised in Education, Web, Marketing, Tourism fields. I was born in Italy and I lived, studied and worked in Sevilla (Spain) in 2006, Abbotsford (Canada) in 2008, and Mettmenstetten (Switzerland) from 2013 to 2015.
I have been translating on various topics as part of my studies:                                                                                                   
– Foreign Language High School, English, French and Spanish, Torino, 1998-2003
– International Relations and Business Master's Degree, Università degli Studi di Torino and University College of the Fraser Valley, Canada, 2003-2009; I deepened transcultural sociology topics during the final work as part of my Bachelor and Master's Degrees.
internships:
– Flenco S.p.A, Avigliana, Italy, International Financial and Commercial Departements, 2005
– Tercialia S.L., Sevilla, Spain, International Business Developer Assistant, 2006;
jobs:
– Soges S.p.A, Project Manager of European Funded Projects, Torino, Italy, 2010-2011
I've acquired interpretation skills working as:
– conference hostess for FIAT S.p.A. in 2001
– National Olympic Committee Assistant for TOROC, Torino Olympic Organization Committee, during Winter Olympic Games in Turin, 2006.
– congress hostess for  Triumph Group International during the Italian Presidency of G7 meeting held at Reggia di Venaria (TO) in 2017
I've been teaching English, French, Spanish and Italian for 20 years to children and teenagers, specializing in Music and Movement methods when becoming a Kindermusik Licensed Educator in 2016. I've also been teaching Italian, English and French in private schools both as second language and as bilingual school curriculums (Kindergarden and Pimary School)
In 2019 I gained a Master's Degree in Translation specializing Web, Marketing and Advertising, Tourism fields and since then I've been happily working in partnership with Redomino S.r.l.
In 2020 I also obtained the Fundamental of Digital Marketing Certification from Google.
I'm interested in education, languages, sociology, statistics, and books (I've workied as Usborne Independent Consultant for more than 3 years, organizing English book fairs and reading workshops).  I currently live in the Italian countryside together with my curious and lively daghter and son (10 and nearly 7). I am committed to continuous professional development and delivering my work in a timely and precise manner. I am creative but also attentive to details and I am looking forward to working with you.